Busca en nuestro Blog. Encontrarás múltiples aplicaciones, soluciones, ejemplos de código. Navega utilizando la nube de etiquetas o busca utilizando criterios específicos
Cómo instalar LabVIEW, NI VISA & VI Package Manager
Cómo instalar LabVIEW, NI VISA & VI Package Manager
Introducción
En esta publicación aprenderás a instalar LabVIEW, NI VISA y VI Package Manager. Los complementos de NI VISA y VI Package Manager son necesarios para trabajar con la aplicación de PC LabVIEW.
Para instalar esos tres componentes, solo necesitará un ordenador.
Pasos para la descarga
El primer paso será ir a la web National Instruments . Una vez allí, deberás hacer clic en la palabra SOPORTE y, cuando esté allí, deberás buscar las palabras "LabVIEW download". Cuando finalice la búsqueda, irás al primer resultado y revisarás que los bits (recomendado: 32 bits) y el idioma coincidan con tus requisitos. El siguiente paso es clicar Descargar.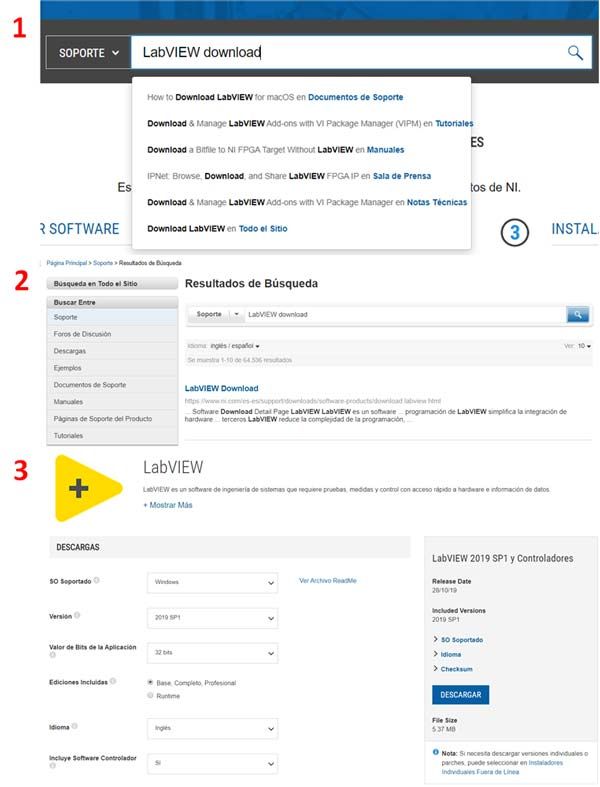 Haz lo mismo esta vez busca "NI VISA download".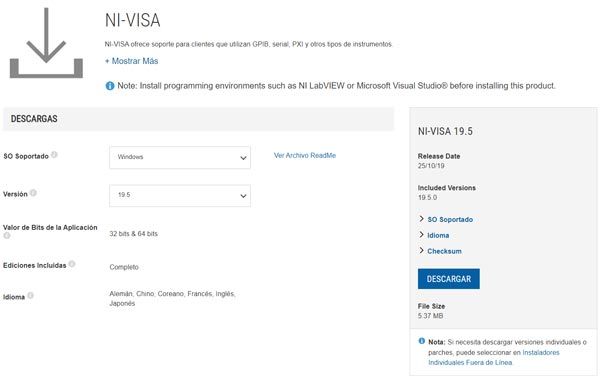 Encontrarás los archivos en la carpeta Descargas de tu ordenador y tendrán los siguientes nombres: ni-labview-2019-x86_19.1_suite_online_repack y ni-visa_19.5_online_repack. Click on each of them twice and click yes in the window that is going to appear in your computer screen.
Después de esto, deberás ir al siguiente enlace para completar las descargas. Deberás clicar en Download VIPM for Windows o Windows VIPM for Mac OS X y Download Toolkit with VIPM.
Encontrarás los archivos en la carpeta Descargas de tu ordenador y tendrán los siguientes nombres: vipm-windows and vipm-19.0.2029-windows-setup. Clica dos veces en cada uno de ellos y clicla yes en la ventana que aparecerá en la pantalla de tu PC.
Después de instalar todas las aplicaciones y complementos necesarios, solo necesitarás un paso más para estar listo para trabajar con las placas Arduino y la aplicación LabVIEW.
Busca VI Package Manager en el navegador de tu ordenador y haz clic en él.  Después de esto, busca Diligent LINX (Control Arduino, Raspberry Pi, BeagleBone and...) y la interfaz de LabVIEW para Arduino y clica también en ellos. Una ventana aparecerá en tu ordenador. Tendrá un cuadro con la palabra Install en él. Clica el cuadro en ambos paquetes y estará listo para ponerlo a trabajar.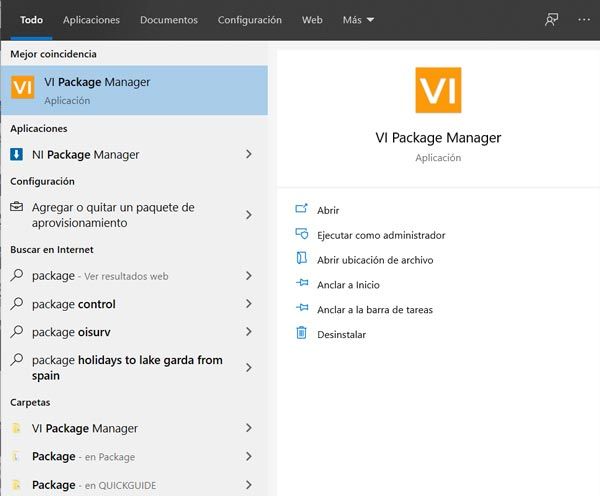 Siguientes lecturas
Te recomendamos que leas las siguientes publicaciones de nuestro blog para comenzar a utilizar la aplicación para PC LabVIEW.


¿Estás buscando tu PLC ideal?
Echa un vistazo a esta comparación de productos con otros controladores industriales Arduino.

Comparamos entradas, salidas, comunicaciones y otras características con las de algunas de las marcas relevantes
Comparación de controladores PLC industriales >>