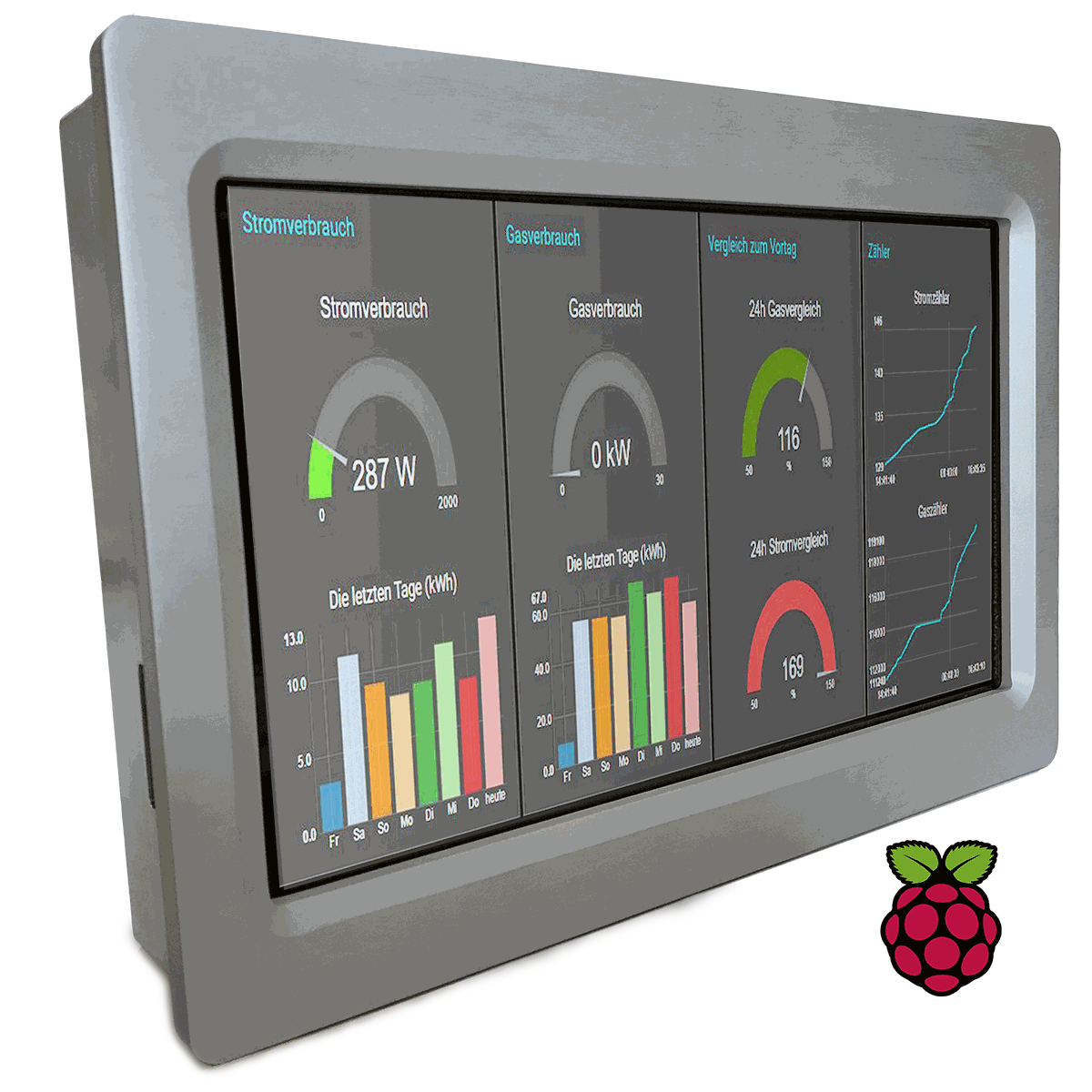 Industrial Raspberry Pi Panel PC | A perfect solution for automation, monitoring or Industry 4.0
10.1" Raspberry Pi Industrial Touchscreen
This Industrial Raspberry PI HMI is ready for Industrial use including a Panel PC case. An alternative way to make an industrial automation project with an original Raspberry PI adapted for industrial grade applications.
Including a mini ups for raspberry pi, as an accessory, and an already installed Raspbian it is also possible to set up the Raspberry Pi pinout IOs making possible the use of the Raspberry PI as an HMI using SCADA platforms.
Quad-Core ARM Cortex-A72 1.5GHz
Ethernet / WiFi (Industrial standard protocols)

Multitouch
Resistive Multitouch LVDS, 315 nits
High Resolution
1280x720, 170º viewing angle, format 16:9
Resistant
Operates at 0º to 40ºC, also between 10% and 90% humidity
CPU
Quad-Core ARM Cortex-A72 1.5GHz
GPU
Broadcom VideoCore VI, OpenGL ES 2.0, MPEG-2 and VC-1(license) H.265 (4kp60 decode), H264 (1080p60 decode, 1080p30 encode)
USB
(2) Port x 2.0 (one of them is used for the touch screen)
(2) Port x 3.0
Storage
SD / MMC / SDIO slot
Network Com
Gigabit Ethernet – Serial TTL
Wireless Com
Wireless LAN / 2.4 GHz and 5.0 GHz IEEE 802.11ac wireless, Bluetooth 5.0, BLE
Low Level Devices
10x GPIO, SPI, I2C, UART
OS
Linux Raspbian / Ubuntu
GPIO Voltage
From 3,3 to 24V
Panel PC based details
Industrial Automation with the new Raspberry Pi 4 Model B
This Panel PC is based on GNU/Linux (Raspbian/Ubuntu) OS installed on an SD card. It has many interfaces built in: Ethernet, USB, WiFi...
Using the Ethernet port or WiFi network you can remotely control all parameters, data and inputs/outputs of your control system.
Furthermore, Touchberry PI comprises enough I/Os to replace PLCs on simple automation applications.
Open protocols not only allow communication with other Industrial Shields PLCs, but also third-party devices and machinery.
In complex systems, you can create a network between several TOUCHBERRY PI. Providing integral supervision and control solution for entire production plants and real-time data at hand.
EASY SETUP AND INSTALLATION
It complies with regulations for industrial automation.
Connectivity
Connect external memory card or copy your important data using usb.
Choose your OS
Linux
Windows IoT.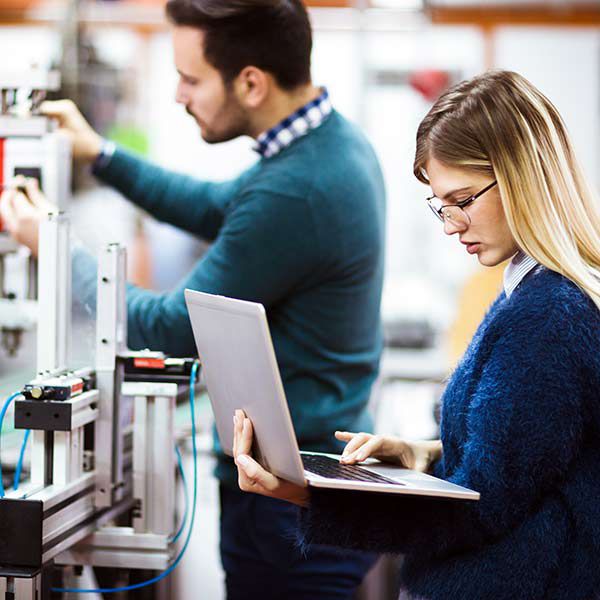 ¿Do you need more information?