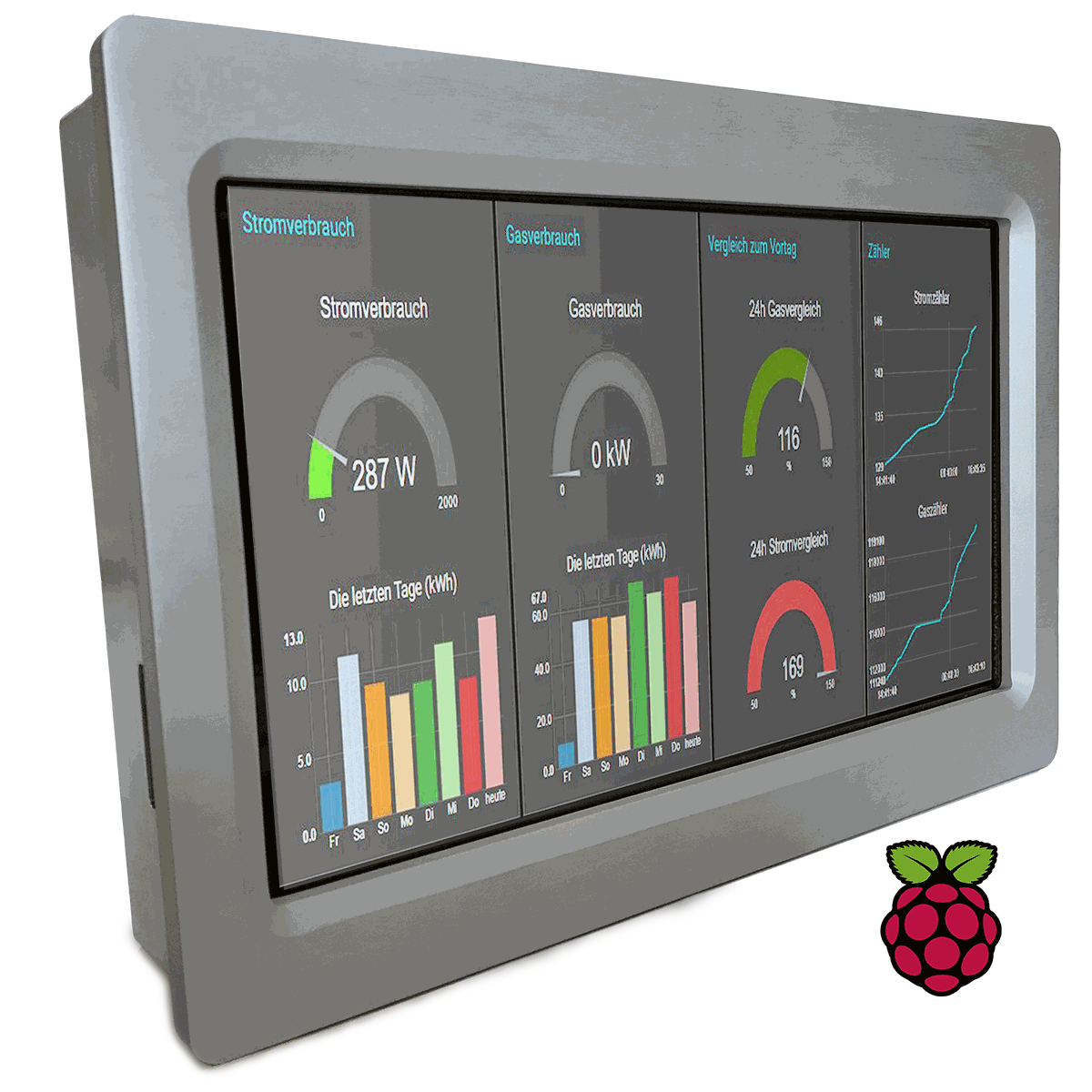 Una solución perfecta para la monitorización o la Industria 4.0 | El Panel PC industrial con Raspberry PI
10.1" Pantalla táctil Industrial
Este Raspberry PI Industrial Touchscreen está listo para usos industriales incluyendo un encapsulado de Panel PC. Un camino alternativo para realizar un proyecto de automatización Industrial con una placa Original Raspberry PI adaptado a los requisitos de las aplicaciones industriales.
Incluiendo una ups para Raspberry PI, cómo accesorio, y con el sistema operativo Raspbian ya instalado es tambien posible configurar las Entradas y salidas del pinout de Raspberry haciendo posible trabajar como HMI mediante una plataforma SCADA.
Quad-Core ARM Cortex-A72 1.5GHz
Ethernet / WiFi (Industrial standard protocols)

Multitouch
Resistiva Multitouch LVDS, 315 nits
Alta Resolución
1280x720, 170º de ángulo de visión, formato 16:9
Resistente
Funciona entre 0º y 40ºC, también entre 10% y 90% de humedad.
CPU
Quad-Core ARM Cortex-A72 1.5GHz
GPU
Broadcom VideoCore VI, OpenGL ES 2.0, MPEG-2 and VC-1(license) H.265 (4kp60 decode), H264 (1080p60 decode, 1080p30 encode)
USB
(2) Port x 2.0 (uno del los cuales se usa para la pantalla) (2) Port x 3.0
Memoria
SD / MMC / SDIO slot
Network Com
Gigabit Ethernet – Serial TTL
Wireless
Wireless LAN / 2.4 GHz and 5.0 GHz IEEE 802.11ac wireless, Bluetooth 5.0, BLE
Dispositivos de bajo nivel
10x GPIO, SPI, I2C, UART
SO
Linux Raspbian / Ubuntu
GPIO Voltaje
De 3,3 a 24V
Detalles del Panel PC
Automatización industrial con la nueva Raspberry Pi 4 Modelo B
Este Panel PC está basado en el sistema operativo GNU / Linux (Raspbian / Ubuntu) instalado en una tarjeta SD. Tiene muchas interfaces integradas: Ethernet, USB, WiFi ...
Usando el puerto Ethernet o la red WiFi, puede controlar de forma remota todos los parámetros, datos y entradas / salidas de su sistema de control.
Además, Touchberry PI cuenta con suficientes E / S para reemplazar los PLC en aplicaciones de automatización simples.
Los protocolos abiertos no solo permiten la comunicación con otros PLC de Industrial Shields, sino también con dispositivos y maquinaria de terceros.
En sistemas complejos, puede crear una red entre varios TOUCHBERRY PI. Proporcionando una solución integral de supervisión y control para plantas de producción completas y datos en tiempo real disponibles.
FÁCIL CONFIGURACIÓN E INSTALACIÓN
Cumple con la normativa de automatización industrial.
ConectiVIDAD
CConecte la tarjeta de memoria externa o copie sus datos importantes usando usb.
ELIGE EL SISTEMA OPERATIVO
Linux
Android.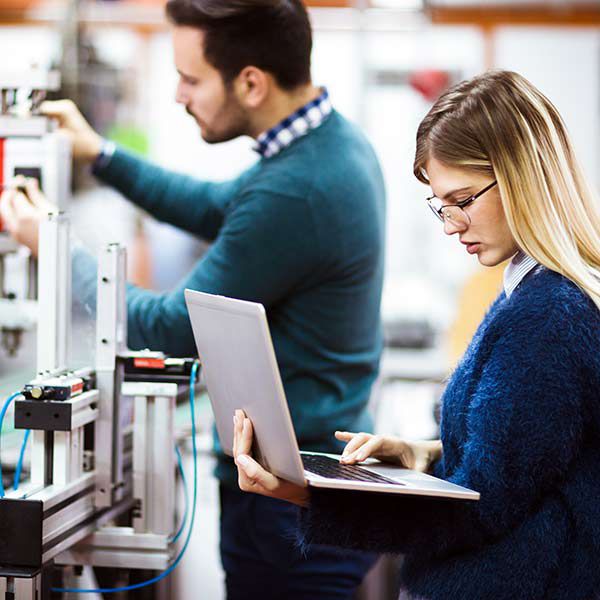 ¿Necesita más información?