Busca en nuestro Blog. Encontrarás múltiples aplicaciones, soluciones, ejemplos de código. Navega utilizando la nube de etiquetas o busca utilizando criterios específicos
Transformation Digital de la Automatización Industrial
Transformation Digital de la Automatización Industrial
Proceso de automatización y fabricación
La transformación digital ya forma parte del proceso de fabricación. El aprendizaje de las máquinas y las aplicaciones de IA serán cada vez más importantes en este campo. El impacto de estas nuevas tecnologías pasará de los laboratorios de I + D al mundo real, analizando el resultado de estas nuevas soluciones sobre el terreno.
Hay nuevas tecnologías que se están trasladando de los laboratorios a las fábricas, como el blockchain, la inteligencia artificial, el aprendizaje de los equipos, la realidad virtual y la realidad aumentada, y estarán cada vez más presentes en nuestras industrias.
Hay empresas que utilizarán la Inteligencia Artificial y el Aprendizaje de los equipos para analizar y predecir el estado de sus equipos, inspeccionar y realizar el mantenimiento utilizando las tecnologías de Realidad y,al observar el ciclo de vida completo de las materias primas, identificar el origen de las piezas defectuosas.

El Internet de las cosas industrial cambiará la imagen del mantenimiento, pasando del estado actual al predictivo. Este cambio causará un impacto de varias maneras, no solo en los costes de mantenimiento y riesgos, sino también en la calidad y la pérdida de tiempo, debido a los periodos de inactividad. Junto con el mantenimiento, el IIoT afectará también en todo el ciclo de fabricación, optimizando la gestión de inventario y la cadena de suministro.
En la industria, los productos conectados están creciendo día a día; esto facilitará la precisión de las fallas de predicciones antes de que ocurran y evitará estas fallas, conocidas como latencia negativa. Cuanto mejor conozcamos los productos y servicios del ciclo de vida, mejor planificación y administración tendremos, lo que afectará todo el ciclo de vida de la producción.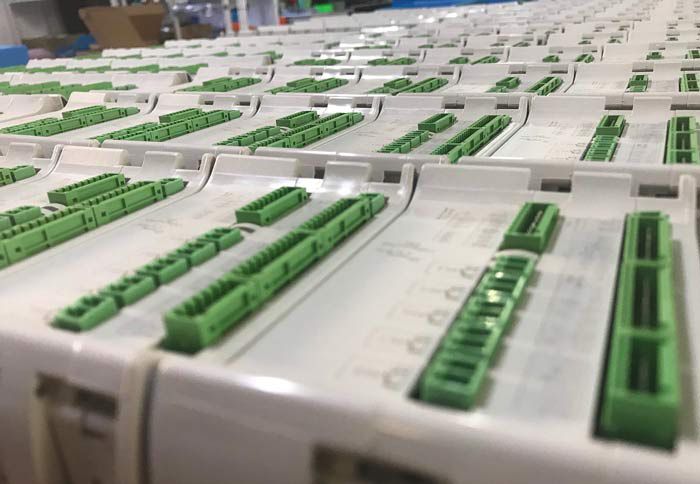 Artificial intelligence
Machine Learning and complementary tools
Vr and ar
Virtual and augmented reality
IIoT
Industrial Internet of Things
¿Estás buscando tu PLC ideal?


Mira esta comparativa con otros controladores industriales

Comparamos entradas, salidas, comunicaciones y otras características con las de algunas de las marcas relevantes
Comparativa PLCs >>