Improving Production of Rotary Ovens for Bakeries
Arduino PLC and Touchberry for a retrofit solution

Want to know More? >>

This case study focuses on the retrofit of rotary bakery ovens. Despite the passage of time, these ovens are still operational and in perfect condition, but they lack certain functions that could improve production thanks to digitalization.
Therefore, the customer decides to upgrade them and implement a monitoring system to look for areas of improvement.
SUMMARY
The bakery is looking for a solution to improve the productivity of its ovens by making improvements in baking times, energy consumption and other indicators that directly affect costs.
The company is committed to the significant challenge of improving some key elements of the production processes that, at first analysis, seemed unrealistic.
In order to improve productivity and product quality, an innovative solution is implemented that will revolutionize the bakery's baking process.
GOALS
Avoid human error
Increase daily production
Control oven performance
Decrease baking time
Reduce electricity consumption

IMPLEMENTATION OF AN ARDUINO PLC
For the monitoring and automated control of the ovens, a PLC was connected to the system, which, through sensors, allowed precise monitoring of baking parameters, such as temperature and oven rotation speed, in real time.
The control of these two critical values ensured greater consistency in product quality and reduced manual supervision times.
Some relevant technical features of this solution are: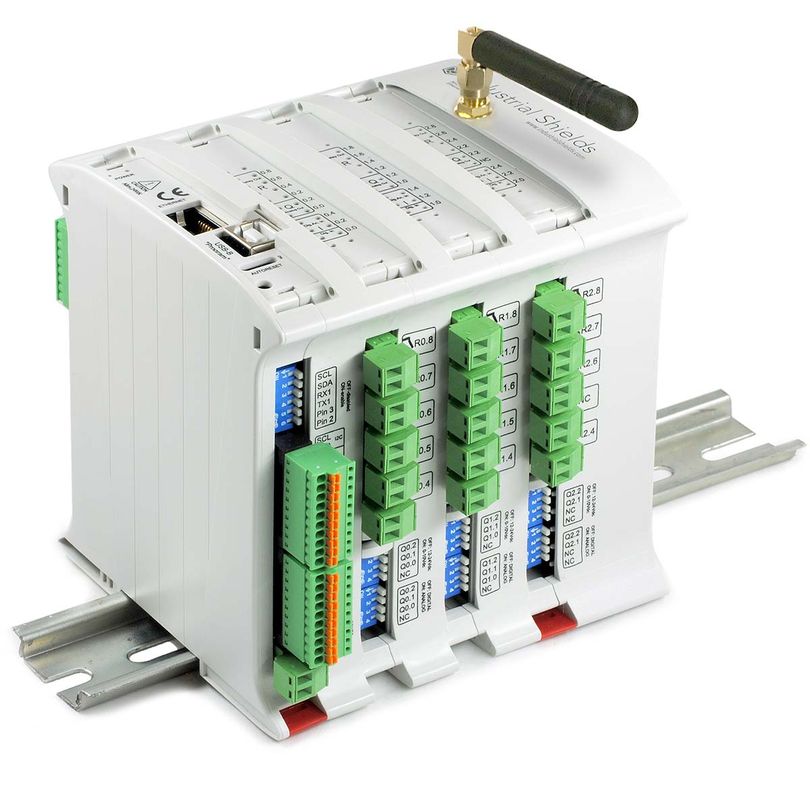 Temperature sensors

Previously, irreversible thermometers were used for temperature control, but they presented failures and were not 100% reliable, so temperature sensors were placed in different parts of the oven. These sensors constantly monitor the temperature and send real-time data to a central system.
User interface

An intuitive and easy-to-use user interface was developed that allows operators to control and monitor the baking process in real time.
Sealed door

Hermetic seals connected to the PLC were implemented to the oven doors to maintain control over them and prevent heat leakage. Ensuring the hermetic seal prevents heat from escaping from the oven and ensures a more stable baking.
PLC

PLCs from Industrial Shields were used connected to the different sensors of the ovens. These allow automatic adjustment of temperature, oven rotation speed and other functions according to predefined parameters. In addition, specific baking profiles can be set for different types of bread.
Inductive sensors for extreme temperature areas

To verify the presence of the trays, these sensors were installed in the extreme temperature areas of the ovens. These sensors detect metallic objects without contact. With this sensor connected to the PLC, an on/off control of the oven is achieved and a series of alarms are set to warn of empty trays in the oven or full trays without the oven being activated.

High power fans

Fans connected to the PLC were installed that drive the flow of hot air. Ensuring proper heat circulation avoids uneven temperature spots inside the oven.
RESULTS OF THE IMPLEMENTATION
Thanks to the implementation of the proposed solution, the bakery experienced a significant increase in its daily production capacity. Baking times were reduced, allowing the bakery to produce a larger quantity of bread in the same period of time.

In addition, the improved system contributed to a significant reduction in energy consumption. This resulted in a substantial decrease in operating costs related to energy use.

Finally, the implementation of automated monitoring and control ensured greater consistency in the quality of the baked bread. The bread came out of the oven with a more uniform texture and flavor, which increased customer satisfaction and enhanced the bakery's reputation.
In this screen of the Panel PC we can see the log of temperatures reached by the oven as well as its gas consumption.
We can also see on the screen the ID of a specific operator.
In this screen we can see the data in a very specific way: the specific ovens with their respective temperature and number of bakes carried out by each one
ADVANTAGES OF IMPLEMENTING AN ARDUINO PLC FOR MONITORING
Quality Control
You can monitor temperature and cooking time to obtain consistent results and avoid burnt or raw products.

Production Efficiency
You can identify potential problems or deviations in furnace operation early and take corrective action quickly.

Data Logging and Analysis
This data can then be analyzed to identify trends, patterns or possible improvements in the baking process.

Predictive Maintenance
Allows you to detect any signs of wear, malfunction or need for maintenance. This helps prevent unplanned downtime and reduce repair costs.

Innovation and Develpoment
You can perform real-time tests and adjustments to develop and refine innovative products. By collecting data on the results of these tests, you can learn and continuously improve your baking processes.

Regulatory Compliance
You can record and document monitoring data as proof that required protocols and standards have been followed.

BENEFITS OF THE MONITORING SOLUTION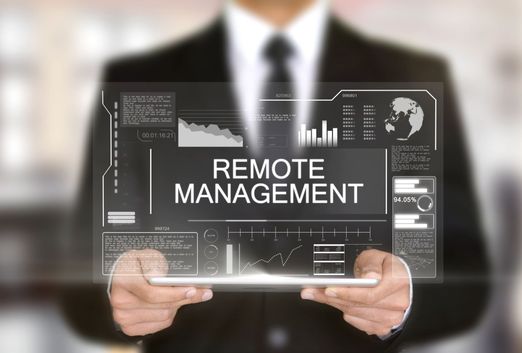 Remote management
Thanks to the installation of PLCs, it is possible to remotely manage the plant and its status, optimizing the production process.

Thanks to improved baking processes, bread is now of better quality, produced in less time and with significant energy savings.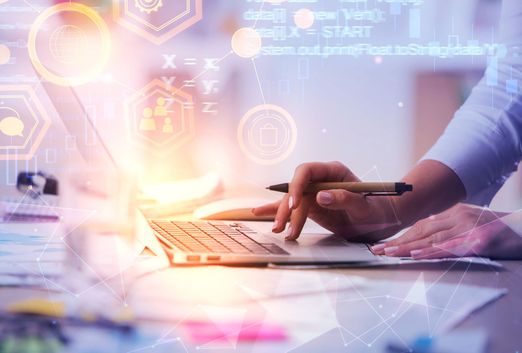 Amortization of investment

The retrofit significantly extends the life of the furnaces, allowing a greater and longer amortization of the furnaces.
¿WHY INDUSTRIAL SHIELDS?

Industrial Shields won the project and beat its main competitors thanks to the following points:
OPEN SOLUTION
No licence fees.


MODULAR SOLUTION
Product specifications can be expanded in the future.
TECHNICAL SUPORT
Our support team is dedicated before, during and after the sales and installation process.
EQUIPMENT FOR INDUSTRIAL USE
Equipment designed and manufactured for industrial use and at a very competitive price.
Do you want to improve your productivity? Start by monitoring!