Industrial Shields and Premier Farnell Ltd, a UK distributor of products for the design, maintenance and repair of electronic systems throughout Europe, North America and Asia-Pacific, have started a commercial relationship.
"The inclusion of our range of products in Farnell's catalogue demonstrates Industrial Shields' consolidation in the world of global distribution. We are already present in the world's leading distributors such as RS Components, Mouser, Digi-Key and, now, Farnell," says the company's Sales Director, Ramon Boncompte. 
The Farnell company, within the Avnet Group, has over 3,500 employees in 38 countries, including Farnell in EMEA, Newark in North America and Element14 in Asia Pacific. With over 80 years in high-service electronics components distribution, Farnell's global businesses distribute a comprehensive portfolio of products, supported by an international supply chain and an inventory profile developed to anticipate and meet its customers' needs. 
With over 900,000 products in stock covering 3,000 manufacturer's brands, Farnell supplies over two million customers in more than 150 global industries. In this regard, Boncompte says: "Farnell will give us a new window onto the world to continue growing and consolidating our position as the world's leading open source manufacturer of industrial automation systems. Having a presence in a prestigious group such as Farnell gives our customers peace of mind of using safe, quality systems".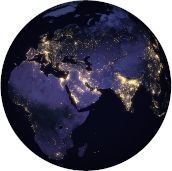 The new agreement with Farnell is also positive for the British company. Including Industrial Shields' products within its offering provides Farnell with the opportunity to offer the most complete range of open source industrial devices on the market" —assures Industrial Shields' Sales Director—, systems that are ready for the new trends in Industry 4.0 and for the ever-growing IOT applications.

Low cost and flexible devices
Lee Turner, Global Head of Semiconductors and SBC at Farnell says:
"This new global franchise with Industrial Shields increases our range of PLCs and Panel PCs giving our customers greater choice of low cost and flexible devices to support their automation needs. The innovative use of open source hardware will create designs that speed time to market, reduce costs, and put the customer in control. This is a key addition to our automation range, bringing the benefits of industrial automation closer to our customers than ever before."

By signing this contract, Industrial Shields reinforces the worldwide distribution network of its products for industrial automation —industrial PLC controllers and Panel PCs (based on Arduino industrial and Raspberry Pi), IoT devices and accessories— consolidating its presence in over 90 countries in the EMEA, North America and Asia Pacific areas, and strengthening both its customer service and immediate deliveries.