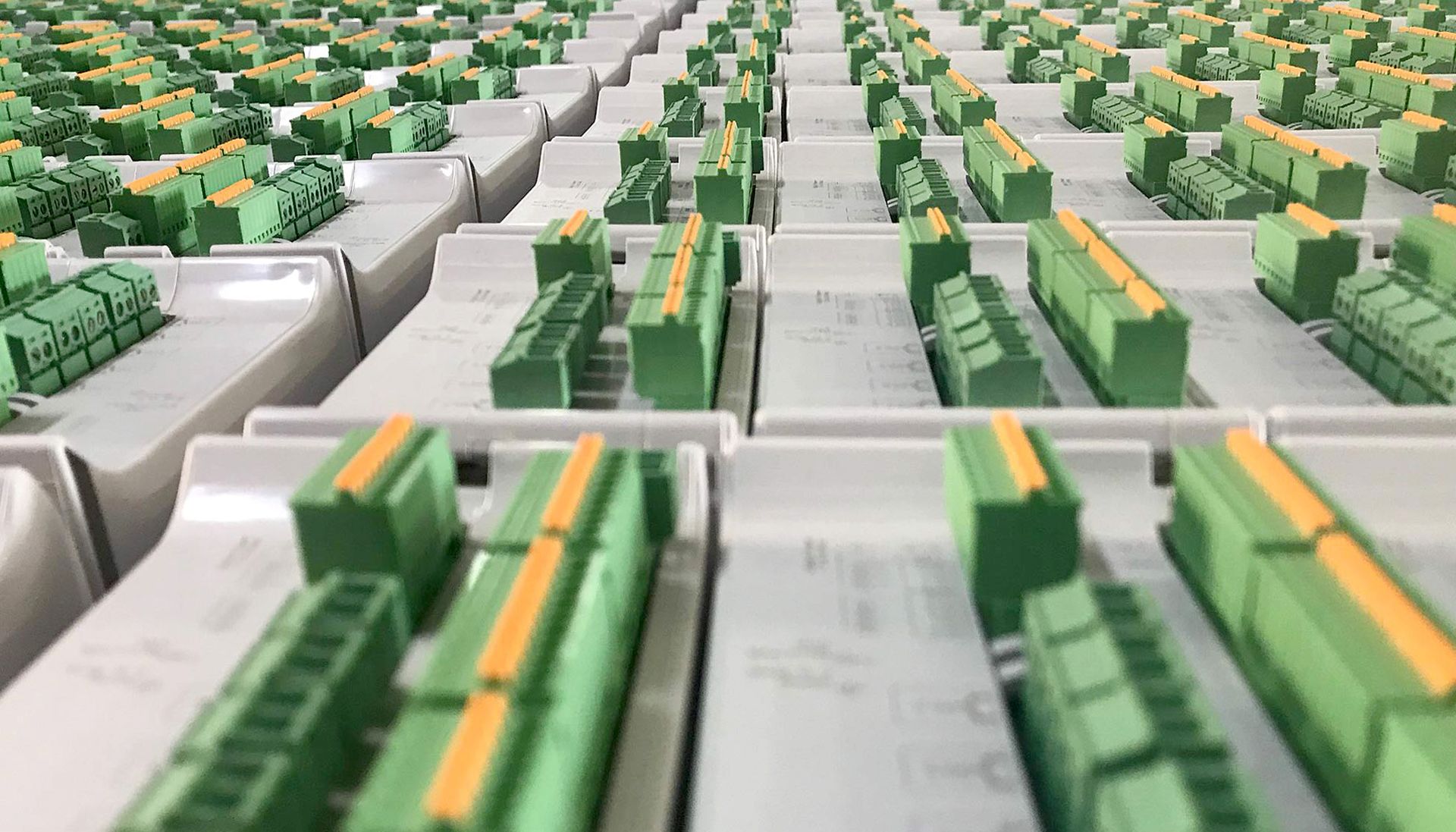 Intertek's ETL certification, which follows the UL61010 standard, has arrived at Industrial Shields after intensive work on both product development and internal company processes. The equipment has been tested in official laboratories and the company has developed a quality management system according to the ISO9001 standard. Thanks to ETL certification, the M-Duino21+, 42+ and 58+ industrial controllers now meet the safety criteria required for the American market. 
Industrial Shields is the only company with an industrial PLC controller Arduino based on open source hardware having the international ETL certification in compliance with the UL61010 standard. Firstly, this proves the company's talent and experience in industrial product development and, secondly, that Industrial Shields' quality system and continuous improvement complies the highest standards required. This milestone, of great importance both for the company and for the entire open source and maker community, is a first step towards the certification of the rest of its products and the accreditation of Industrial Shields' quality system according to the ISO9001 standard.
What is ETL certification?
The ETL mark distinguishes products that meet the safety and quality standards of the United States, Canada and Mexico. The ETL certificate (Electrical Testing Laboratories), issued by Intertek, is recognized and accepted by manufacturers, wholesalers, retailers, contractors and authorities with jurisdiction in the North American continent.
The ETL Mark was created by Intertek, a global company that inspects and certifies products to ensure that they meet standard safety requirements. In addition to being synonymous with safety, it also indicates that the manufacturing company complies with a set of measures -including periodic inspection processes- to verify the safety of its products at all times. 
What is the UL standard?
Underwriters Laboratories (UL) is a Nationally Recognized Testing Laboratory (NRTL) accepted by the United States Occupational Safety and Health Administration (OSHA) from the United States of America. As an NRTL, the UL laboratory designs, publishes and updates the minimum standards that different products must maintain.
When a product is validated by UL, it means that a representative sample has been tested and meets all safety standards published by the laboratory. As Intertek ETL tests products according to the published UL Standards for Safety, ETL-rated products meet exactly the same criteria as those marked or recognized by UL.
About Industrial Shields
Based in Barcelona and founded in October 2012, Industrial Shields is the trademark of Boot and Work Corp S.L. Present in over ninety countries worldwide and with a fully expanding distribution network, Industrial Shields designs, produces and sells industrial automation products (PLCs, Touch Screens and OpenMotes) based on open source hardware such as industrial Arduino or Raspberry Pi.
It is a fast growing company that wants to become the largest manufacturer of equipment for industrial use based on Open Source technology. Through the use of manufactured solutions, Industrial Shields aims to provide its customers with a high degree of competitiveness and technological innovation and is already a leader in its sector.