It is a fact that the panorama of technology is evolving and more and more, especially in industrial automation. Collaborative projects appear where each one does their bit for the development of industrial applications or projects with a knowledge base that comes from different points.
Let's answer some of the questions that arise while we talk about open source projects that involve industrial automation!
Your Dynamic Snippet will be displayed here... This message is displayed because you did not provided both a filter and a template to use.

What are open source projects?
---
In the field of Informational Engineering, as its name indicates, open source projects are those that are developed by a large group of people who contribute to the community and are in the public domain. In Software open source projects that allow the user to create their own applications, there are the most popular ones such as Linux or Apache.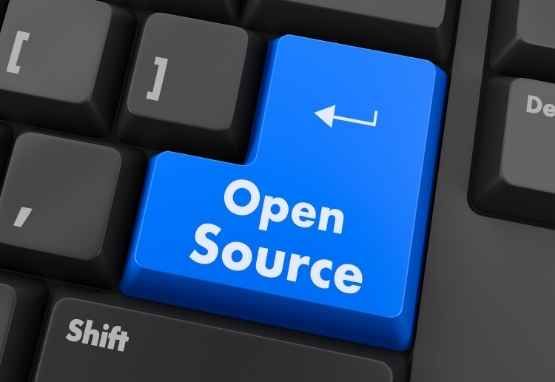 Although in many cases, open source projects do not compete directly with the "classic" software shared by companies. They are beginning to generate notable changes in the way software is developed, since by their nature, they are more affordable and efficient.
This movement is changing the landscape of Informational Engineering. That is why it is so important that people who are in the market and want to open their own business, know that the key to competitiveness is in innovation and in the ability to adapt to the changes.

Why is this explosion taking place in open source projects?
On the one hand, the strengthening of the culture of collaboration, which has been strengthened thanks to Web 2.0. Thanks to the development of tools that facilitate the exchange of knowledge, projects have been made more efficient and capable of creating products that are often better than those found on the market.
On the other hand, the crisis was going to hit companies as well, but thanks to the open source movement, this situation has been counteracted, since people can create products on their own, like in open source projects in general
What is the Business Model of Open Source Projects like?
In general, the business models of open source projects are not very different from those we find in the market. Projects are usually developed by groups of developers who work voluntarily and who develop tools that are in the public domain. Typically, these developers offer additional services that may be paid or free. On the other hand, there are also frequently projects that are financed with donations or advertising.

Advantages and disadvantages of the development of open source projects
The advantages of open source projects are many. First of all, most open source projects are in the public domain, and this makes it a great advantage, since in all cases the documentation and information can be accessed to be searched. In addition, being open, the community can participate and contribute their grain of sand, which makes the projects very efficient in many cases.

In the case of Free Software projects, it is possible to access the sources of the program, which greatly facilitates its modification. This is a great advantage, since the software can be integrated with other products, or modified.
However, we also have to bear in mind that open source projects are usually slower and more complicated to use than intellectual property products. Sometimes there is lack of information, since there is no rush of the market and developers are constantly developing.

How can companies benefit from Open Source Projects?
Open source projects are a way of saving and reducing costs. Also, since it is not owned by a company, it is possible to modify it to meet the needs of the business.
The flexibility offered by open source projects is a great advantage, since they can be adapted to the development needs of your company.
Can a company start developing open source projects?
Finally, keep in mind that to develop an open source project, you have to have a group of developers who participate and who have the opportunity to learn and develop the necessary tools. However, it must be borne in mind that to use open source projects, one must know how to understand their source code.