Do you have a clear view of your company most important key indicators?

Having eagle or chameleon sight would allow you to see more and better, but besides an excellent eye, other senses are needed to master what happens in a production plant.
Thanks to industrial monitoring, more control, less risk
Before, during and after the production processes, you must get all the information you need to have:
control,

vision and

ability to maneuver.
In this way, you will minimize risks and ensure that the work is completed on time and with the planned resources. Anything that involves a deviation of important variables to complete a job, will have a direct impact on costs and/or resources.
What can you monitor?
Despite taking into account all the factors, there are effects on the production processes that do not depend on you, such as non-attendance at work (for any reason) by the operator himself, supply failures, cut-off of electricity, etc. However, there are a large number of variables over which you do have control, and the best way is to know all the necessary information.
To help you in the process, there are all kinds of machines, complete lines or complex production systems with full automation, semi-automated or with integral intervention by an operator. Depending on the type of solution, a greater or lesser level of monitoring is required to ensure that you have, are seeing, or at least can see all the indicators or the main data at all times.
Reduce downtime through predictive analytics
The installation of industrial PLC controllers -which allow you to monitor the plant and turn it into a digitized factory- will provide you, through predictive analysis solutions:
early warning notifications: You can configure the alerts in several ways, either by duration, level, speed, frequency... and set thresholds to know when there is a deviation between the stipulated values.
The notification of these alerts in real time can be through all types of systems such as SMS, e-mail, Whatsapp, Telegram or others.

diagnosis on the machinery, days, weeks or months before an incidence occurs;

a reduction of equipment/machine downtime, increasing reliability and improving performance while reducing operating and maintenance costs.
Analyze historical data 
The monitoring of your machinery allows you to have a history of data and select the monitoring periods you want to analyze.
In order to be able to carry out a correct analysis of the data, you must be clear about the KPIs for the different managers or departments, and be able to have this information available in a fast, secure and adapted way to the needs of each user. There is a wide variety of applications that will allow you to see the raw data, the results according to models, compare performances, alerts, etc. Thanks to the diagnostic capacity, you will be able to anticipate maintenance, supplies, optimization...
Another relevant analysis is the one related to the starting and stopping times of the machines or production lines. Having these isolated data will give you very important information, since they are non-productive times but with a cost that you must pass on.
The solution: monitor your machinery
The correct installation and configuration of sensors of all kinds in your production plant and in your machines, communicating with one or several open source based industrial PLCs, is one of the best ways to extend a monitoring network that will allow you:
to have the complete vision of what has happened, 

to know what is going on, and 

to be able to anticipate, with calculated mismatches, what is going to happen. 
This will serve as a guide for making decisions about production, maintenance, investment and R&D.
You will have an overview and you will be able to exploit this data to obtain the maximum benefit.
Cost and savings.
The cost of installing and configuring a sensor network, industrial Arduino Programmable Logic Controllers and HMI equipment based on Raspberry Pi, is an investment that you will recover in a short time.

The flexibility of this type of equipment, the ease of programming, and the savings in licenses in the short, medium and long term, are great advantages.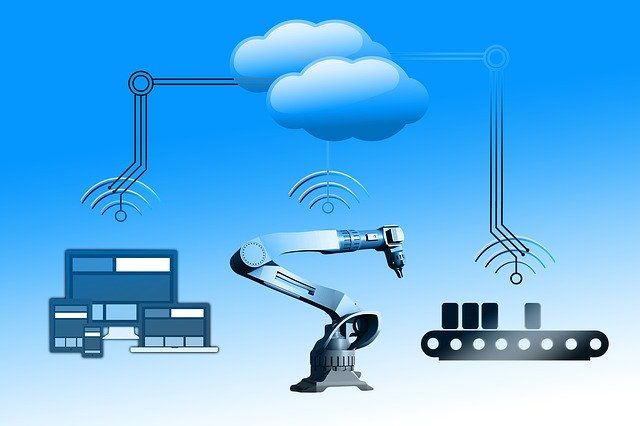 💡 If you want more information, please contact us. Our technical team will advise you on which products best suit your needs. We are waiting for you!