Information and communication technologies (ICT) are used in smart cities to increase operational efficiency, disseminate information to the general public, and improve the quality of public services and the well-being of citizens.

Through the use of smart technologies and data analytics, a smart city aims to improve thequality of life of citizens, optimize city operations, and foster economic growth. 
Rather than the amount of technology accessible, the value lies in how it is used.

The following traits are used to assess a city's intelligence:
An infrastructure based around technology

Environmental initiatives

Effective and highly functional public transportation

Confident and progressive city plans

People able to live and work within the city, using its resources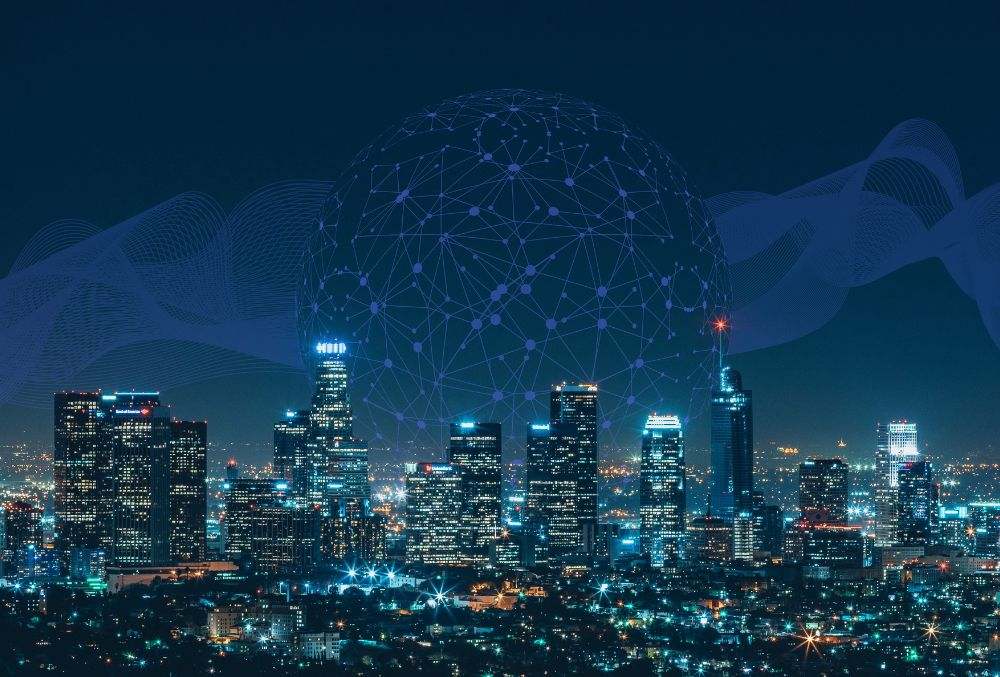 Since much of the work involved in creating and maintaining a data-driven environment falls outside the purview of local governments, the success of a smart city depends on the relationship between the public and private sectors. 
For example, multiple companies may need to contribute ideas and technology forsmart security cameras.
In addition to the technology used by a smart city, data analysts are needed to evaluate the information produced by the systems in order to solve any problems and make improvements.
Concept of smart city
There are various definitions of what constitutes a "smart city," according to which a city is "one that makes optimal use of all the interconnected information available today to better understand and govern its operations and optimize the use of limited resources," according to IBM.
There are various definitions of what constitutes a "smart city," according to which a city is "one that makes optimal use of all the interconnected information available today to better understand and govern its operations and optimize the use of limited resources," according to IBM.

Simply put, a smart city employs an information and communication technology infrastructure to develop, implement and promote development practices that address urban challenges and build a coordinated, technologically enabled and sustainable infrastructure.
Technology innovations for smart cities
A smart city relies on a combination of technology, interfaces and communication systems to provide connected services to citizens. 
Among them, the Internet of Things (IoT) is paramount. 
The IoT is a network of interconnected devices that communicate and share data. 
It ranges from automobiles to household appliances and street sensors. 
The information obtained from these devices is stored in the cloud or on servers, improving the efficiency of the public and private sectors and bringing economic benefits and a better quality of life to citizens.
Many of these IoT devices use edge computing, which transfers only the most critical and relevant data over the network.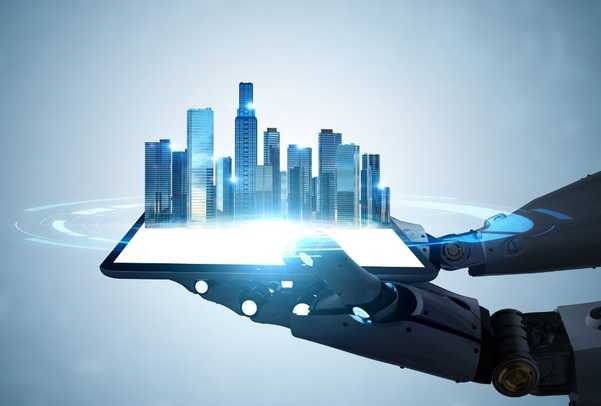 In addition, a security system is in place to safeguard, monitor and control the transmission of data from the smart city network and stop unauthorized access to the city's IoT data platform.

Alongside the IoT solutions, smart cities also use technologies including:
Application Programming Interfaces (APIs)

Artificial Intelligence (AI)

Cloud Computing Services

Dashboards

Machine Learning

Machine-to-Machine Communications

Mesh Networks
Key Elements of Smart Cities
The integration of automation, machine learning and the Internet of Things (IoT) has paved the way for the deployment of smart city technologies in a wide range of fields. 

For example, smart parking lots allow drivers to find a space and make digital payments.
Another application is smart traffic management, which monitors traffic patterns and adjusts traffic lights to minimize congestion. 
Ridesharing services can also be managed as part of smart cities.
Smart city features also include energy conservation and environmental sustainability, such as dimming street lighting during off-peak hours.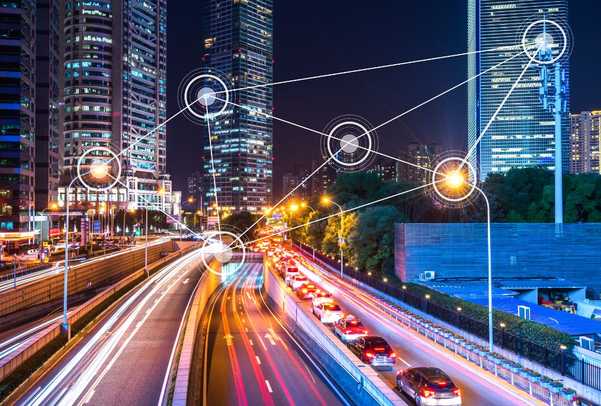 Smart grid technologies can improve various aspects of energy production, distribution and management.

Smart city initiatives can play a role in combating climate change, air pollution and waste management using Internet-connected waste collection and fleet management systems.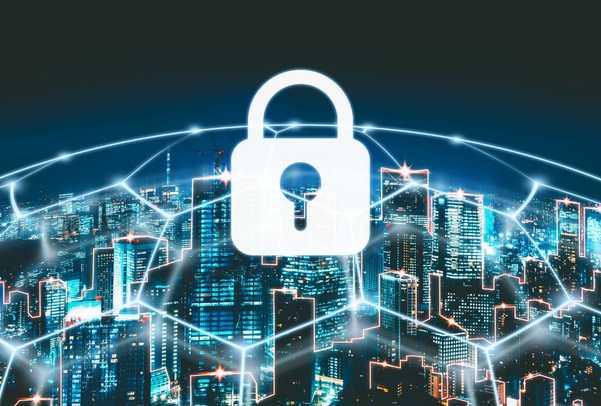 In terms of security, smart cities offer surveillance systems for high-crime areas and early warning systems for natural disasters such as:
Floods

Landslides

Hurricanes

Droughts

Smart buildings can provide real-time tracking of space utilization, structural condition monitoring, and information systems on maintenance needs.

Citizens can also report infrastructure problems, such as potholes, through this technology.

In addition, smart city technology can improve the efficiency of sectors such as manufacturing, urban agriculture and energy consumption.

Smart cities offer a comprehensive and interconnected solution for citizens, connecting various services and providing integrated solutions. 
Learn the history and origin of smart cities
The roots of smart cities go back to the 1960s and 1970s, when the U.S. Bureau of Community Analysis began using databases, aerial photographs, and cluster analysis to gather information, allocate resources, and produce reports to target services and address poverty and disasters. 
This led to the creation of the first iteration of smart cities.

The initial era of smart cities was driven by technology providers to understand the effect of technology on everyday life. 

This gave rise to the second generation of smart cities, which focused on how smart technologies and other advances could forge integrated municipal solutions. 
The third generation of smart cities, however, took a different approach by shifting control away from technology providers and municipal leaders to a model that encouraged public participation and social inclusion.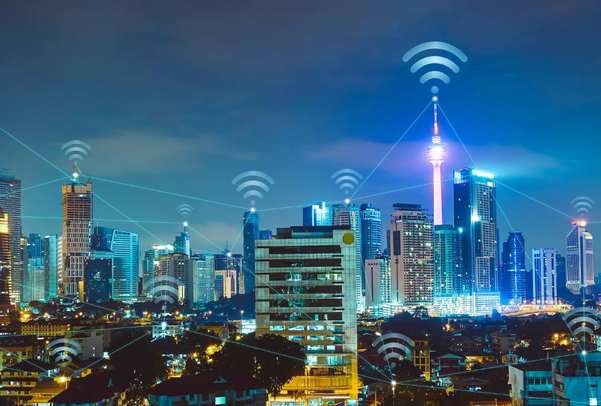 Operation of smart cities
Smart cities use a network of interconnected IoT devices and other technologies in four steps to improve quality of life and promote economic growth.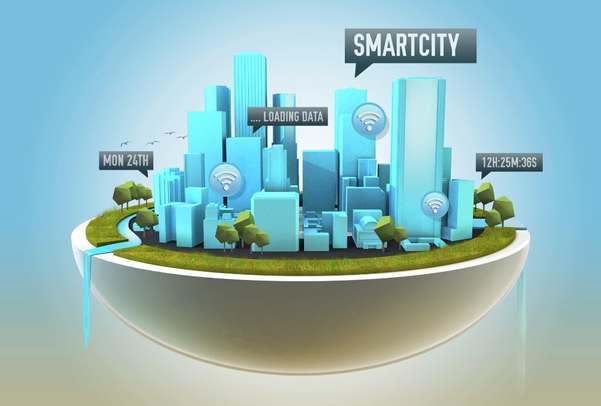 These steps are as follows:
Collection - Smart sensors collect data in real time.

Analysis - Data is analyzed to gain insights into the performance of city services and operations

Communication - Results of data analysis are communicated to decision makers.

Action - Actions are taken to improve operations, manage assets, and improve the quality of life for citizens.
The ICT framework combines real-time data from machines, assets and connected objects to improve decision making. 

However, mobile devices, connected cars and connected buildings are other ways in which residents can participate and interact with smart city ecosystems. 
It is feasible to reduce costs, increase sustainability and optimize processes such as energy distribution and waste collection, as well as provide reduced traffic congestion and improved air quality, by combining devices with data and city infrastructure.
The importance of smart cities
By 2050, 2.5 billion more people will have moved to cities, bringing the total number of urban dwellers to 66% of the world's population. 
Resources must be managed in an environmentally, socially and economically sustainable manner in light of the expected population expansion.
In order to develop initiatives and employ smart technology to manage resources and assets in an expanding urban environment, smart cities enable collaboration between residents and local government authorities.
Why smart cities are necessary?
A smart city must offer a good quality of life to its citizens and, at the same time, foster economic development. 
This means providing citizens with a variety of connected services while paying less for infrastructure.
Given the expected population growth in urban areas, where a more efficient use of infrastructure and resources will be necessary, this is becoming increasingly important. 
These improvements will be made possible by smart cityservices and applications, which will raise the quality of life for citizens.
In addition to generating new revenue streams and operational efficiencies, smart city improvements also add new value to the city's existing infrastructure, helping both the government and its residents save money.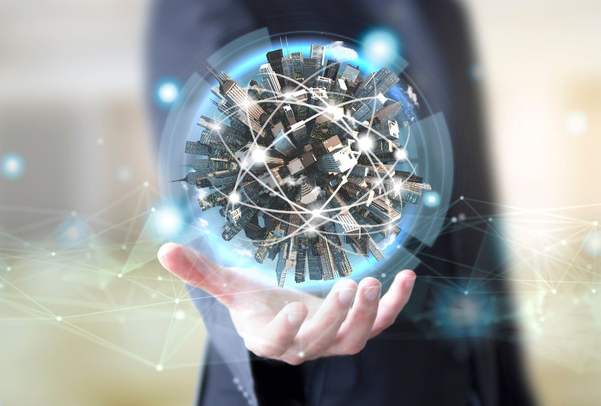 Smart cities support sustainability?
As smart cities work to increase the efficiency of urban areas and the well-being of citizens, sustainability is a key component. 
While cities have many benefits for the environment, such as a smaller ecological footprint, they also have some drawbacks, such as the use of fossil fuels to power them. 
However, smart technologies could mitigate these adverse consequences, for example, by implementing an electric transportation system to reduce emissions.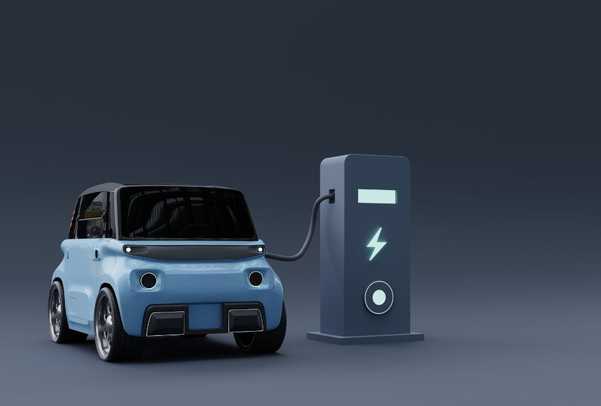 While not in use,
electric vehicles
could also help regulate the frequency of the power grid.
Autonomous vehicles are expected to reduce the need for car ownership among the population, which should lead to a decrease in the number of cars in metropolitan areas as a result of these sustainable transportation options.

The creation of these sustainable solutions could bring environmental and social benefits.
Smart cities objectives
While smart cities have many advantages, they also pose a number of challenges that need to be addressed. 
One of these is the involvement of citizens in decision-making processes, which requires collaboration between government officials and the public and private sectors.
Citizens must have access to the operation of smart city projects through a transparent platform, such as an open data portal or mobile app, that allows them to interact with data, manage personal tasks such as bill payment and transportation planning, and monitor household energy consumption.

To ensure data protection and prevent hacking or misuse, a secure data collection and storage system must be established. 
In addition, smart city data must be anonymized to safeguard the privacy of citizens.
The biggest challenge is likely to be ensuring seamless connectivity between a large number of IoT devices, in order to provide integrated services and enable continuous improvements in response to changing demands.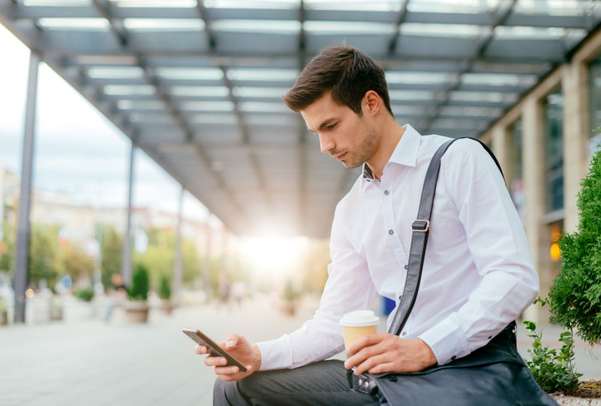 In addition to technological considerations, smart cities must also take into account the social factors that contribute to a city's cultural character and attractiveness to residents. 
This is especially important for new cities, which need to attract residents to establish a sense of community and place.
Do ensure safety?
While smart cities offer enhanced security features such as interconnected surveillance systems, smart roads and public safety monitoring, it is also crucial to protect them from potential cyber threats, hacking and data theft.
To ensure the protection of smart cities, measures such as physical data storage facilities, strong authentication management and identification solutions need to be put in place.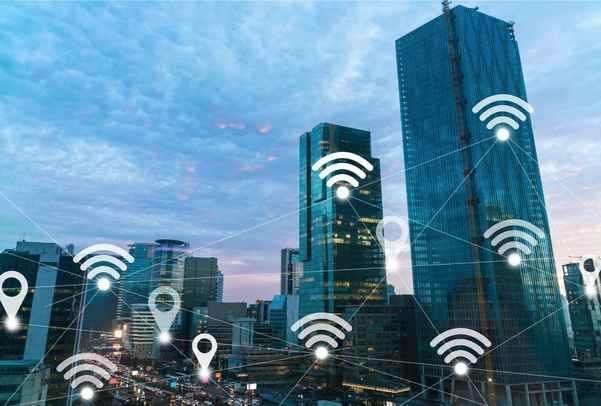 It is crucial that citizens have confidence in the security of smart cities, which requires collaboration between: 
Public agencies

Private companies

Software developers

Device manufacturers

Energy providers

Grid service managers 
to deliver integrated solutions that prioritize core security objectives.
These objectives include:
Availability – It is crucial that data is available in real time and can be reliably accessed to ensure that it fulfills its function of monitoring different parts of the smart city infrastructure.
Inegrity – In addition to being readily available, the data must be accurate. This means protecting it against external manipulation.
Confidentiality – It is essential to maintain the confidentiality and security of sensitive data, protecting it against unauthorized access. This may involve the use of firewalls or data anonymization.
Accountability – System users should take responsibility for their actions and interactions with sensitive data systems. User logs should record who accesses information to ensure accountability in case problems arise.
To help establish minimum security standards for connected devices in smart cities, legislation is already being implemented in several countries, including the IoT Cybersecurity Enhancement Act in the United States.

Examples
Cities around the world are at different stages of smart technology development and deployment. 
Some are ahead of the curve, paving the way for the development of fully smart cities. They are:
Barcelona, Spain

Columbus, Ohio, USA

Dubai, United Arab Emirates

Hong Kong, China

Kansas City, Missouri, USA

London, England

Melbourne, Australia

New York City, New York, USA

Reykjavik, Iceland

San Diego, California, USA

Singapore

Tokyo, Japan

Toronto, Canada

Vienna, Austria
Singapore is widely regarded as a leader in creating fully smart cities, with an extensive network of IoT cameras installed to monitor various aspects of public spaces, such as cleanliness, crowd density and recorded vehicle movement. 

The city is also equipped with real-time monitoring systems for energy consumption, waste management and water usage. 
Another highlight of Singapore is its testing of autonomous vehicles and a system for monitoring the health of senior citizens.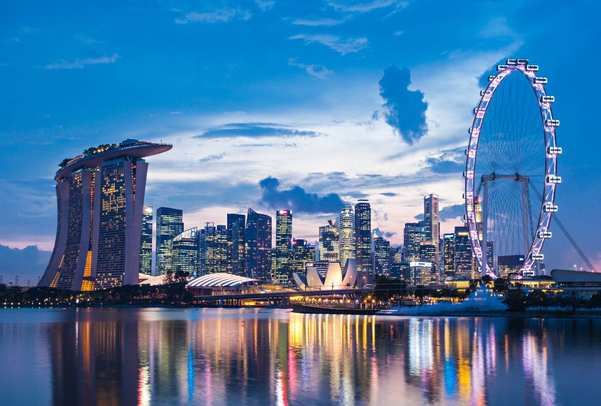 Kansas City, meanwhile, has implemented innovative technologies such as smart streetlights, interactive kiosks and more than 50 blocks of free Wi-Fi access. 
City residents can also access information on parking spaces, traffic flow and pedestrian zones through a data visualization application.
Barcelona is in third place in the ranking of the world's smartest cities.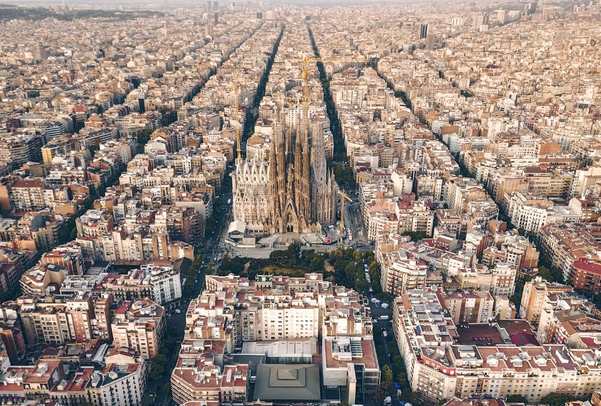 One of the features that places Barcelona in the ranking of the smartest cities is Barcelona's transport system (TMB), which has introduced hybrid buses, solar panelson the bus shelters and a network of diagonal, vertical and horizontal routes, making buses more frequent and faster.
In the city, "smart garbage cans" can also be seen on almost every street corner. Residents deposit their waste in these garbage cans and a smart waste disposal system uses a vacuum system to suck the waste underground.
This reduces potential odors and noise pollution from garbage trucks.

They have also installed an energy-efficient LED-based street lighting system with a network of sensors, which significantly reduces the heat (and energy waste) produced by the old lamps.
Conclusion
The establishment of smart and interconnected systems for our cities offers numerous advantages to people around the world. 
These systems not only raise the standard of living, but also promote sustainability and optimal resource utilization.
Successful implementation of these solutions requires collaboration between public administrations, private companies and the community. 
With the right support and infrastructure in place, smart cities can leverage advances such as the Internet of Things to improve the lives of their inhabitants and provide cohesive solutions for the world's growing urban population.