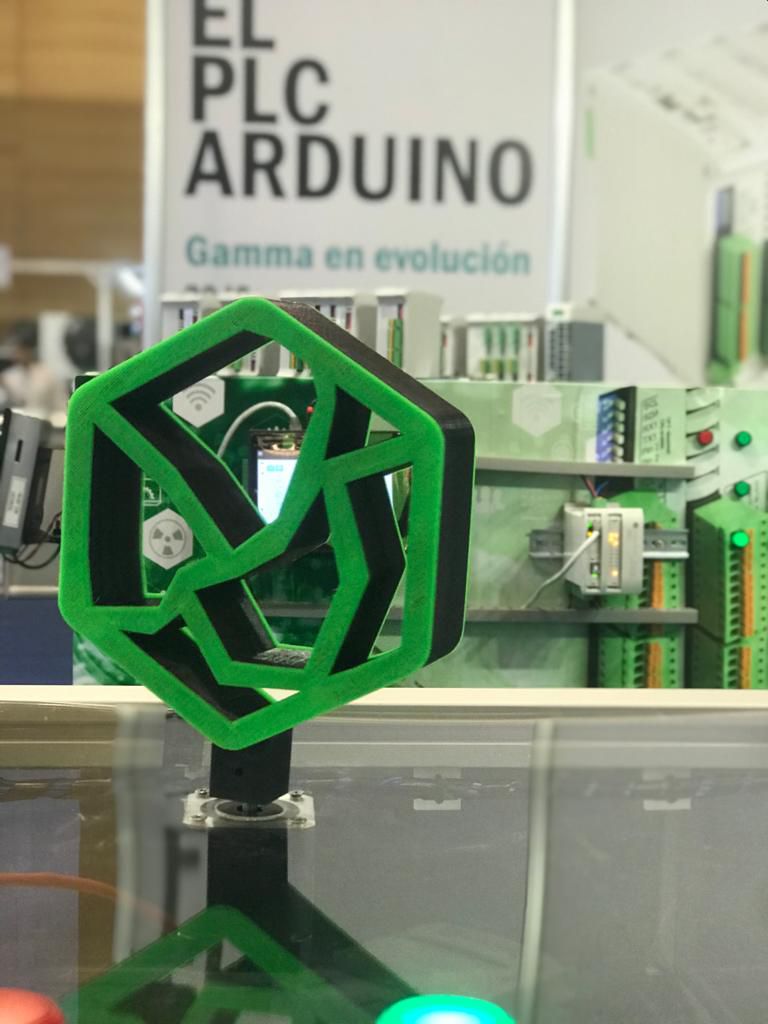 Starting the first day of the congress
Industrial Shields is participating for the first time in the Advanced Factories congress. From today until March the 5th, the technology company exhibits its solutions for industrial automation at stand E523 in the International Convention Center of Barcelona (CCIB) which is, for a few days, the meeting point of the most innovative companies from Industrial Automation, Robotics, Machine tools and Digital Manufacturing sectors.
Apart from sharing with public from the industrial sector its range of usual products -Open Motes, industrial PLCs and Touch Screens based on open source hardware such as industrial Arduino and Raspberry Pi-, the Industrial Shields' stand has the four demos below:
Environmental parameters monitoring: the ambient temperature is monitored by using a screen and several remote Open Motes.

With an MDuino 19R+ GPRS PLC and a 10.1" Touchberry display, visitors can know more about managing a public lighting system with the smart light controller.

The third demo is about carrying chemical dosing by an MDuino 21+ PLC and a 7" Touchberry Panel PC for industrial monitoring.

Last but not least, Industrial Shields is presenting the automation of a stepper motor.

Advanced Factories is an annual event where visitors can learn more about the main innovations in automation equipment, software and solutions of Industry 4.0, together with the technologies that allow to boost industrial competitiveness thanks to new business models, new processes of production and the implementation of Industry 4.0.
About Industrial Shields
Based in Barcelona and founded in October 2012, Industrial Shields is the trademark of Boot and Work Corp S.L. With a presence in over ninety countries worldwide and a fully expanding distribution network, Industrial Shields designs, produces and sells products  for industrial automation (Programmable Logic Controllers, Touch Screens 
for industrial monitoring and Open Motes) based on Open Source hardware such as Arduino or Raspberry Pi. I
t is a fast growing company that wants to become the largest manufacturer of equipment for industrial use based on Open Source technology. Through the use of its manufactured solutions, Industrial Shields aims to facilitate customers the achievement of a high level of competitiveness and technological innovation and it is already a benchmark in its sector.
Meet Industrial Shields' team at stand E523!