Industrial Shields, a leading manufacturer of industrial automation devices based on open source hardware, has showcased its new equipment at two significant trade fairs in the industrial sector: Hannover Messe, which was hold in Germany from 17 to 21 April, and Advanced Factories, which took place in Barcelona from 18 to 20 April.
The company has taken advantage of these events to show its latest launches to the public. On the one hand, the new 10" and 7" Panel PCs, more robust and with IP67, have better protection than previous models. With all their electronics renewed to offer higher performance, these HMIs are the result of intense research and development work by the Industrial Shields R&D team. Ideal for demanding industrial environments where reliability is key, these new displays offer increased speed and processing power.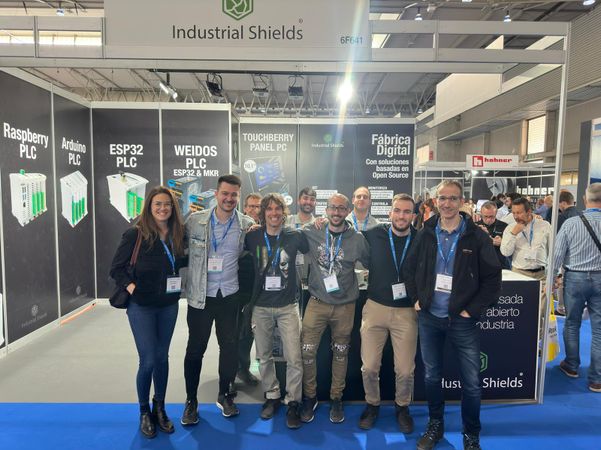 New controllers
In terms of industrial controllers, Industrial Shields has introduced three new models: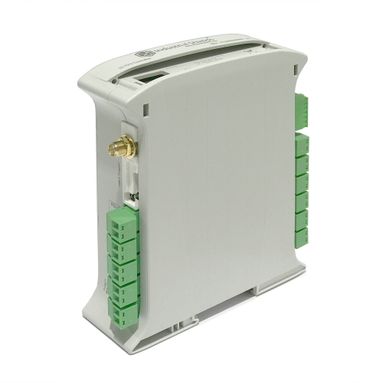 PLC 10 IOs ESP32
The latest version of the PLC 10 IOs based on ESP32 comes to market with more precise and efficient control of industrial processes. This new model incorporates the latest technologies to guarantee optimum operation in any situation.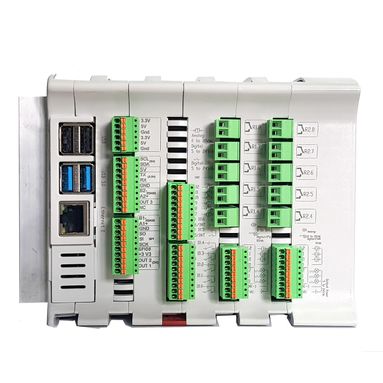 Raspberry PLC
As for the Raspberry family, people attending the Barcelona and Hannover trade fairs have discovered first-hand the renewed design of the Raspberry PLC, which offers greater flexibility and adaptability to customers' needs.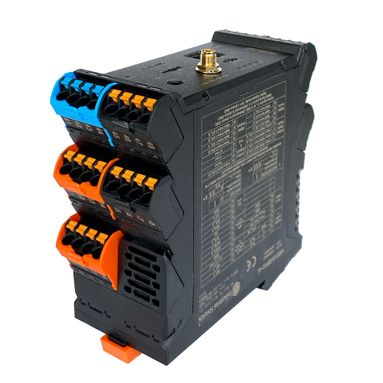 Weidos PLC
This new controller, based on original Arduino MKR or ESP32 boards, can work with Ethernet, LoRa and 4G. It also includes multiple communication interfaces, such as RJ45, RS485 Half Duplex (or UART), I2C and SPI, and supports Wi-Fi and Bluetooth communication protocols. This allows easy integration with other systems and equipment.
At last, Industrial Shields has also launched the new power meter, an accessory that will allow users to accurately monitor the energy consumption of their installations. This new device is easy to install and configure, providing a wealth of data to help optimise energy consumption.
Commercial success

After the end of the two congresses, Ramon Boncompte,  expresses his satisfaction at the large number of visitors who stopped by the Industrial Shields stands: "We are very pleased to present the latest developments at Hannover Messe and Advanced Factories. At the end of the fairs, we are very pleased with the leads we have achieved, both in the quantity and quality of the number of contacts that have come to the stand". "Our products are the result of a strong commitment to research and development, to offer robust and reliable solutions for industrial automation -says Boncompte-. We believe that companies looking to improve their processes will find in our products and services the best solutions for their needs.

Hannover Messe 2023
Located at stand H10 in hall 9, Industrial Shields exhibited at the Hannover Messe from 17 to 21 April 2023. This event brought together around 4,000 companies from the mechanical, electrical and digital industries as well as the energy sector to showcase technologies and solutions for a connected and climate-neutral industry.
Advanced Factories
From 18 to 20 April, Industrial Shields participated at the Advanced Factories exhibition from stand 6F641 in Fira de Barcelona. This event is a unique opportunity to learn about the latest trends in industrial automation, robotics, additive manufacturing (3D printing), and the emerging technologies of Industry 4.0. As part of the fair, the Industry 4.0 Congress was also held, with more than 260 international speakers, and the Factories of the Future Awards, which recognise work and excellence in the manufacturing industry.