Industrial Shields —manufacturer and distributor of industrial automation equipment based on open source hardware— has signed distribution agreements that will allow it to expand its presence in the European, African and Asian markets.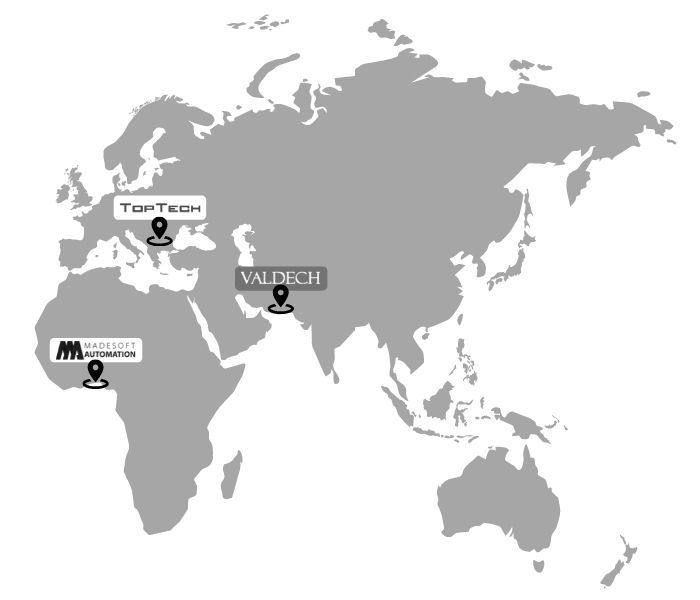 Europe
On the European continent, TopTech will be in charge of distributing Industrial Shields' industrial PLCs, touch screens and IoT devices in Romania. With 28 years of experience, TopTech distributes IT&C equipment and solutions in its area of influence. It is one of the largest and most important companies in its sector in the centre and west of the country, and has presence in Deva, Sibiu, Timisoara, Cluj Napoca, Alba Iulia and Medias. With competitive prices, TopTech stands out for its short and fast delivery times, and for the quality and agility of its specialised technical service.
Asia
Located in Lahora, Valdech instrumentation and control systems engineering is the new distributor of Industrial Shields in Pakistan. Formed by a group of qualified professionals with extensive experience in electricity, instrumentation, control systems and renewable energies, the Pakistani company distributes to its customers controllers based on open source hardware, temperature sensors and safety and control valves.

Africa
On the African continent, Nigeria-based Madesoftlogic Technologies has joined Industrial Shields' team of distributors. By the commercialisation of PLCs, IOT devices, Cloud and Embedded Systems, Madesolftlogic's services and solutions range from oil and gas automation, to manufacturing automation, IOT systems, design, programming, installation, commissioning and maintenance of SCADA and home automation.
Industrial Shields Goals
With the addition of these new distributors, Industrial Shields strengthens its global presence and remains focused on achieving the goals set for 2021:
Evolution
Multyplying the growth of recent years.
Catalogue
Expanding the product range (the new ESP32 industrial PLC starts to be delivered in May 2021).
Expansion
Continuing the worldwide expansion
of the distributor network.