Fleet Management with PLC Arduino
Connecting lines with industrial PLC
In this particular case, a fleet management is implemented.
It consists in installing, in each vehicle that composes the fleet, a controller Arduino of Industrial Shields with its set of sensors and actuators. Data acquisition it is an important issue in industrial automation.
Speed and location of each vehicle
With this assembly we can obtain the address, speed and location of each vehicle and send this data to a server with its database. From the cloud, we will be able to access these data and display them on the screen, in the headquarter.
It also contemplates the case in which, from the headquarter, messages can be sent to the desired truck by installing a bluetooth module in each truck that interacts with the driver's mobile.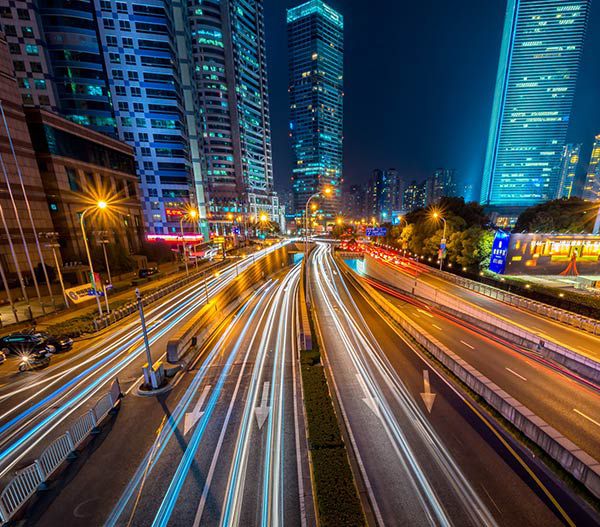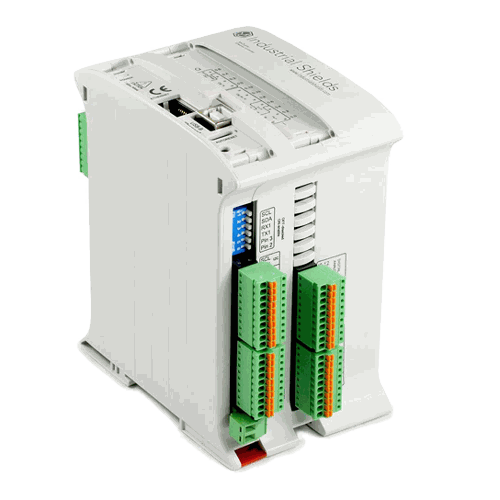 SUMMARY
Each truck in the fleet will have an industrial Arduino Based PLC connected to the truck's 12V power supply.
Each equipment will have three modules to obtain the information, send it to the cloud and also receive messages from the headquarter:
1x GPS Module: It will give us the location, address and speed of the vehicle.
1x GPRS Module: Connected to a SIM card, it allows us to send data to the cloud that will be collected by the server and stored in the database.
1x BT/LE Module: When the driver receives an alert or message from the headquarter through the GPRS module, with the bluetooth module, we can send this information to the driver's phone.
Final Hardware Solution

Once the location, direction and speed of the vehicle are determined from the GPS components, the additional tracking capabilities (GPRS modules) transmit this information to the server and it is stored in the database. The server sends the data to the terminals located in the headquarter and they display them on the screen in a visual graphic interface.
In the terminals, the same interface allows to send alert messages to the desired truck and once the information arrives at the industrial controller, from the bluetooth module, the mobile phone of the driver will receive the message instantly.
The system is scalable, designed so that the entry of new trucks into the fleet does not affect the correct operation of the fleet management system.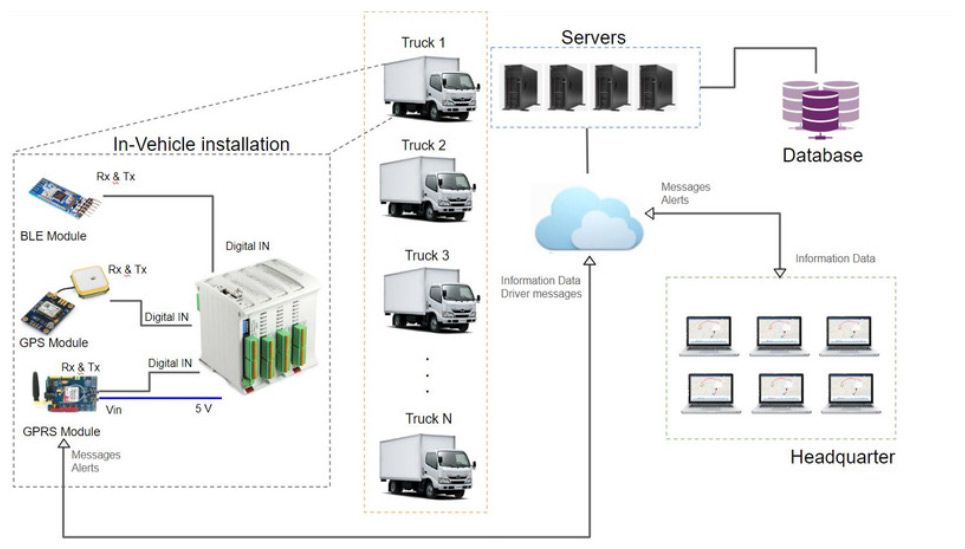 Need more details
Please, fill in the form below with your questions.
Do you want to receive more information about Fleet Management and automation solutions?
Open Source technology allows you to develop your Monitor applications.
Just fill the form and we will send you several examples about how to use Open Source based devices on your projects.