Industrial Shields received the Innovation and Development Award at the 4th edition of the Sant Fruitós de Bages Business Night, held on 15 December in Sant Benet de Bages (Barcelona). With this award, the Sant Fruitós Town Council recognised the trajectory of the company, which has become a world leader in the development and manufacture of devices for industrial automation based on open source hardware.
The award was collected by the business's Marketing Director, Joan  Aubets. "At Industrial Shields, we are proud to receive this distinction from the St Fruitós City Hall," he stated. "During the last few years, we have focused on research and development of new products, which has helped us stand out from our competitors and become a benchmark in our sector".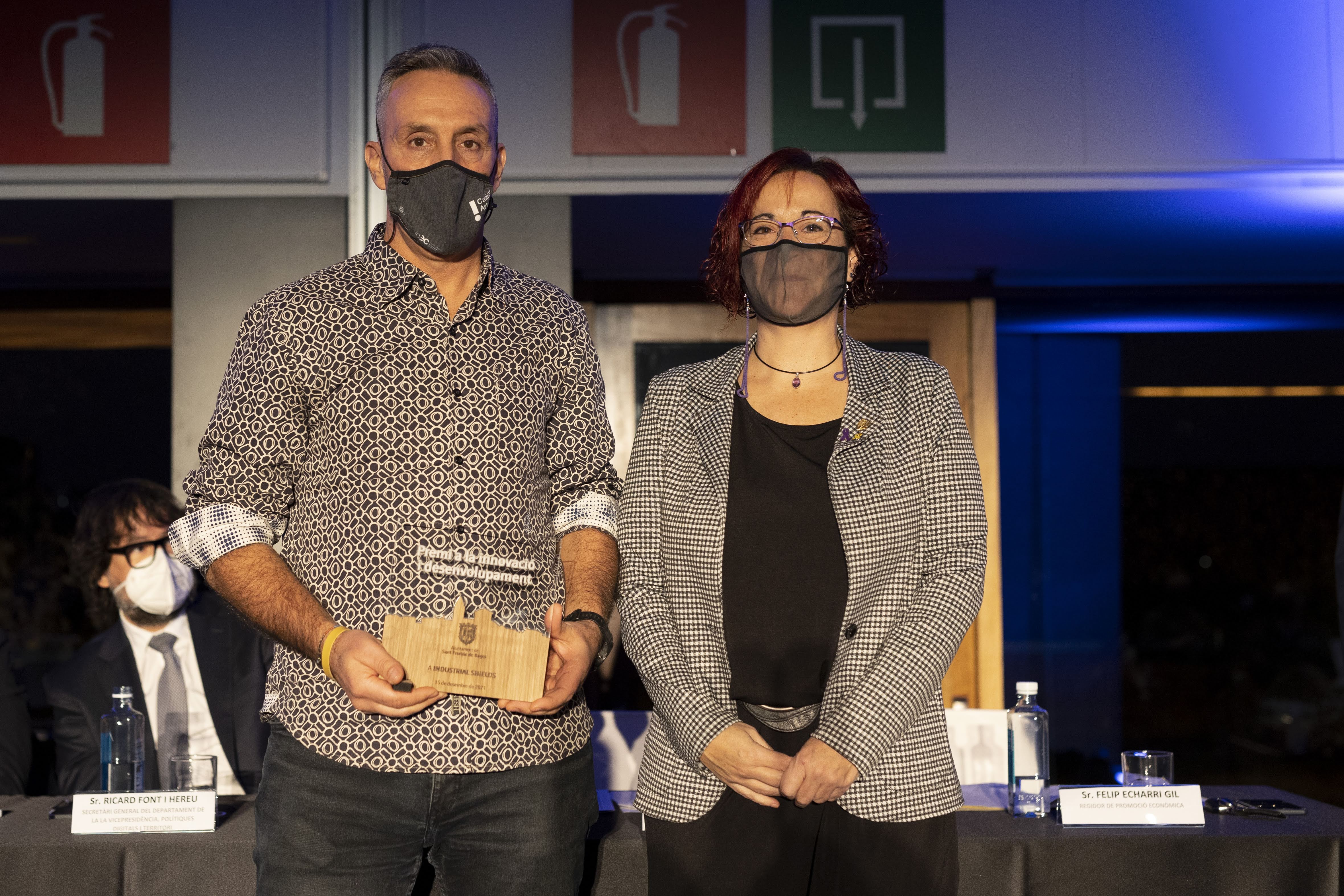 A clear culture of innovation and continuous improvement drives the company's growth. In this sense, Aubets states: "The number of references in our catalog has been multiplied by 30, which has allowed us to broaden the range of projects and the possibilities offered by our products. "The achievements we have made are a success of all the team at Industrial Shields ─said the Marketing Director─ and we must congratulate them all on their hard work".
While the current year has been positive, the next one is full of novelties. According to Joan F. Aubets: "We expect to inaugurate our new facilities in 2022, which will allow us to continue expanding our workforce and our product range. One of the main goals of the company will be to strengthen relationships with strategic partners that will support us in our future growth".
Industrial Shields shared the evening with other companies and businesses of Sant Fruitós, which stand out for their trajectory as well as for their values of proximity, projection of the territory, or promotion of culture among others.