Automation Products
We build Industrial Solutions based on Open Source Hardware
Get the Spartan 21
Just 165,00€

A great controller for your industrial projects.
Automation, monitoring and control using Open Source based hardware. With up to 21 Inputs & Outputs and standard communications, the Spartan 21 fits in thousands of applications.


PLC Raspberry Pi
The industrial controller solution with original Raspberry Pi board.

2 x RS-485 | 2 x Ethernet | CAN Bus | UPS | RTC

Check it Now! >>
Keep your harvest safe
Learn how to apply wireless solutions to monitor your products and ensure their quality
UP TO 20 IOs
Industrial Compact PLC based on Arduino Leonardo Boards.
Analog, Digital and Relay.
Up to 20 Inputs & Outputs and multiple communications protocols like RS-232, RS-485, Half-Full Duplex, Modbus, I2C, SPI.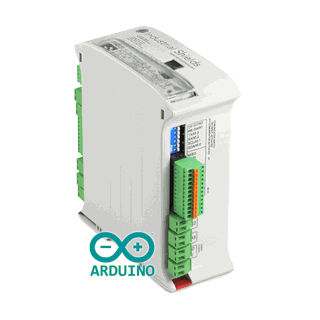 UP TO 58 IOs
Industrial Programmable Logic Controller based on Arduino original boards
The first equipment based on the Arduino technology designed for a professional use. Monitoring, Control and Automation.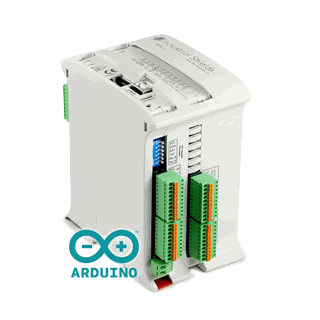 GPRS/WiFi
More connectivity means more possibilities, solutions and applications.
Industrial PLC Range based on Arduino, now with communication options like GPRS/GSM or Wi-Fi.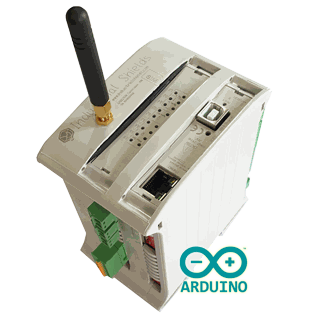 WANT TO LEARN HOW TO PROGRAM AN ARDUINO PLC CONTROLLER?

ENROLL IN OUR FREE TRAINING

Use your Arduino as a PLC

Learn how to program a PLC Arduino based to work in an industrial environment. Use Arduino Softwares for programming. Sign up for our 10 LESSONS for free course.



Improve your data center performance
Some of our customers are already using Arduino PLC to monitor and control data centers.
Learn how to develop an Arduino PLC Project
There are several examples using an Arduino industrial controller into this webpage and blog
Remember! you can use several libraries like: Controll.ino ethernet example. Using Arduino Mega and RS485, for example.
Arduino as a suitable solution for Industry. Thanks to the Industrial shield design, you can compare Arduino vs PLC because a PLC is an electronic device using a microcontroller as an Arduino board is. So Industrial Shields offer at the professional users, make plc projects with Arduino. It is also possible to program an Arduino plc ladder software.
Do you need more information?
Please, tell us what more do you need to know, and we will try to solve all your questions.