Programar PLC Arduino y Raspberry Pi
SOFTWARE DISPONIBLE PARA LA PROGRAMACIÓN DE PRODUCTOS DE INDUSTRIAL SHIELDS
Arduino IDE es la plataforma original para programar los dispositivos Arduino
Los Arduino PLC usan placas originales
- Licencias de software 100% libres

- Estándar disponibles
- Documentación y ejemplos disponibles, listos para usar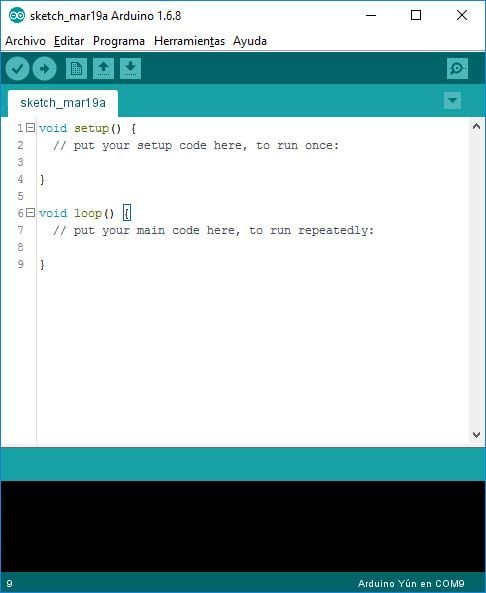 Node-RED es una herramienta de programación basada en flujo para internet of things, conectando dispositivos de hardware, APIs y servicios en línea.
Proporciona un editor basado en navegador que facilita la conexión de flujos mediante la amplia gama de nodos en paleta que se puede implementar en su tiempo de ejecución.
- 100% licencias Free
- Listo para sistemas de IoT industriales y domésticos basados en Node.js
Comunidad muy activa
Publicaciones interesantes en nuestro blog

Soapbox Snap es una plataforma gráfica para programar Autómatas Industriales basados en Arduino
It is getting started with Arduino with a ladder logic diagram platform. This openplc platform is not fully functional yet but it allow the Arduino user start doing projects with Arduino as a PLC with ladder logic programming.
Plataforma gratuita y de código abierto para programar placas Arduino y controladores Arduino
Licencias de software 100% gratuitas
- Open Source PC Platform to program ladder logic basics for Arduino
Aplicación de depuración en línea aplication
- Ladder platform (It is not in fully in compliance with IEC61131-3). There are ladder logic examples of use.
Aplicación OPC de Servidor para conectar toda la familia de Autómatas Industriales a una red

Es un servidor OPC gratuito y fácil de usar y configurar que le permite conectar su PLC basado en Arduino con cualquier compatible con OPC Scada

- 100% licencias Free
- Multi-dispositivo
- Use las librerías opc.h
RapidScada

es una plataforma

para

monitorizar y controlar

una instalación automatizada a través de productos de Industrial Shields



Esta es la plataforma de código abierto SCADA más utilizada.

- 100% licencias Free
- Listo para sistemas industriales y domóticos
- Funcionalidad completa de forma gratuita. Sin limitaciones de tiempo
- Acceso Web
- Fácil de aprender

¿Tienes preguntas?
Estamos encantados de ayudarte