Browse our Blog. You will find multiple applications, solutions, code examples. Navigate using the tag cloud or search using specific criteria
New industrial automation distributor in France
New industrial automation distributor in France
FIO and Industrial Shields sign new agreement
Industrial Shields streghtens its presence in the French market by signing a new distribution agreement with FIO - FOURNITURES INDUSTRIELLES DE L'OUEST.
From now on, the company, based in Nantes, is distributing Industrial Shields' open source-based PLCs in France. The company's presence in its area of influence guarantees a high level of responsiveness. In addition, FIO ® always has a large stock of products close to its customers.
Thanks to this latest agreement, Industrial Shields consolidates its presence worldwide and continues focused on providing its customers with a high degree of competitiveness and technological innovation.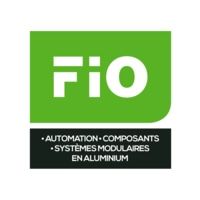 Looking for your ideal PLC?
Take a look at this product comparison with other industrial controllers Arduino.
We are comparing inputs, outputs, communications and other features with the ones of the relevant brands.
Industrial PLC controller comparison >>