KIT PLC Ardbox Analog + Power Supply

189,26€

Now 152,25€

Industrial PLC Based on Arduino
10 Inputs (5 to 24Vdc):
Analog (0-10Vdc) and Digital (5 to 24Vdc) inputs
10 Outputs (5 to 24Vdc):
Analog (0-10Vdc) and Digital/PWM Isolated (5 to 24Vdc)

Din RAIL Power Supply, ac-dc, 30W, 1 Output 2.5A at 12Vdc
Assembled on 35mm DIN Rail.

Power supplies provide parallel operation, overvoltage protection, and overcurrent protection. There is a LED inductor for power status, the power supply is certified according to UL.
Up to 20 Inputs and Outputs

Digital and Analog signal

Communications:USB, Ethernet, SPI, I2C and more...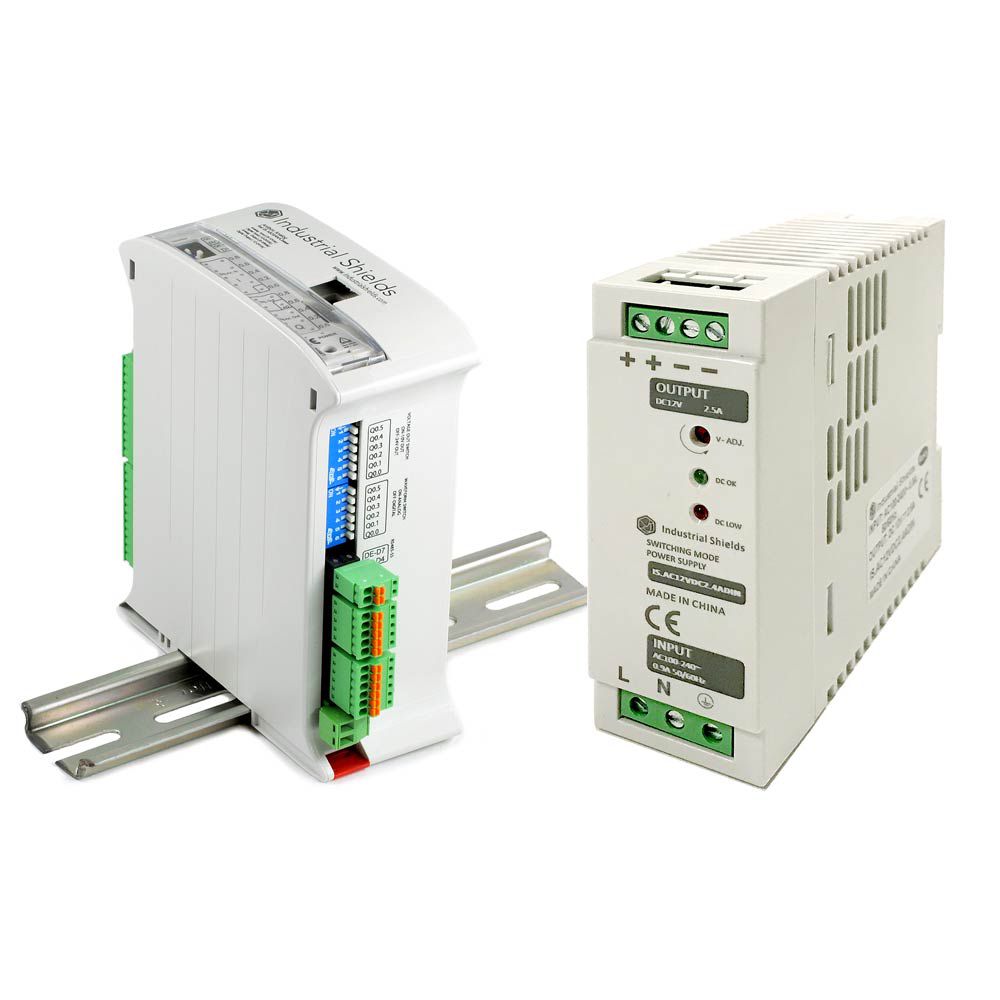 EASY SETUP AND INSTALLATION
It complies with regulations for industrial automation.
Connectivity
Connect external memory card or copy your important data using usb.
Choose your OS
Linux and Android operating systems. Available Windows IoT.
Arduino-based PLC
It has 20 digital inputs / outputs. 10x analog or digital inputs*, and 10x digital or analog output*.
Basic Controllers family offers the possibility of communication between two computers using I2C obtaining a master-slave connection.
*See specifications

Standarised modules
The different Basic Controllers devices are programmed exactly on the same way. Once you have used one of them, the rest can be configured using the same methodology.
Expandable
Using the I2C connection, that all the Basic Controllers family have, you can connect up to 127 modules, which it means that you can have up to 2.540 Input / Ouputs in Master Slave connection. NOTE: for I2C you need to tell us that requirement.
Instant connection and programming
The Basic Controllers family, as it uses an Arduino LEONARDO, lets you program it through the USB. This feature lets an immediate access in order to program, mantain and prepare it for its set up. It lets you to control your equipment without no limits.